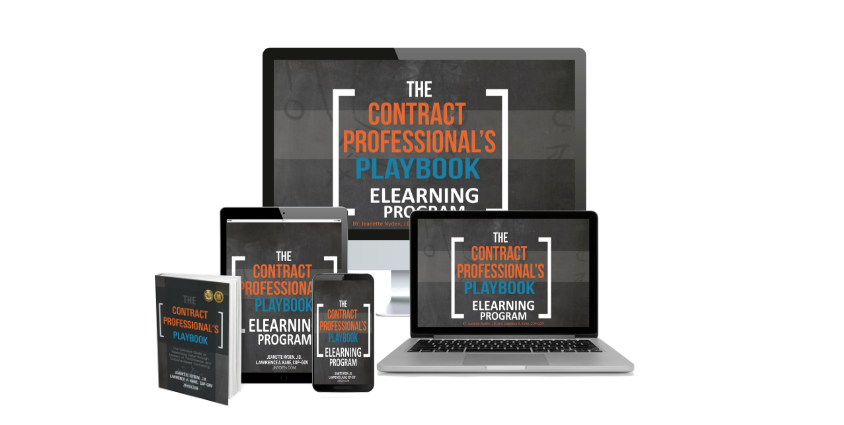 The (sample) video was very good. The most valuable material, in my opinion, as a former Purchasing Director, is connecting the requirements with the specifications and then building performance metrics around the objectives. Equally as valuable is the risk discussion and analysis.  I think you did a great job at both.
Thank you for registering for the free downloads of The Contract Professional's Playbook. Below are your downloads:
Do you have colleagues who might be interested in a complimentary subscription? Invite them to subscribe.