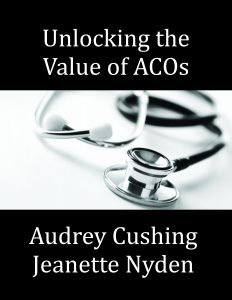 There has got to be a better way! That's the common lament from all aspects of the health care industry.
Accountable Care Organizations (ACO's) are being hailed as that better way by establishing a system of coordinated care that shares in financial risks and rewards to eliminate current problems with existing payer, provider, and patient relationships. Coordinated care s is considered "the most promising path toward financial sustainability and away from alternatives that shift costs onto patients, providers, and private purchasers."
This paper offers those who wish to develop successful ACO agreements a proven negotiation and contracting process that has been proven successful in properly structuring such relationships.
GET THE LATEST NEWS ON CONTRACT NEGOTIATIONS
To read the white paper, click here.  You will also get access to Articles, Industrial News, Additional White Papers, Free Learning Sessions and YouTube Videos clips with great tips and techniques to negotiate stronger contracts!
Sign Up For Unlocking the Value of ACOs Whitepaper
"I am all about providing the value add to our customers—it's not some simplistic approach to reach my 'ZOPA'. Your negotiating value piece gave me a new way to approach conversations with my clients. " R. C., Account Director, pharma.
Visit my How I Can Help page to learn more or email me to set up a time to talk.
Jeanette Nyden: jn@jnyden.com | 206-723-3472