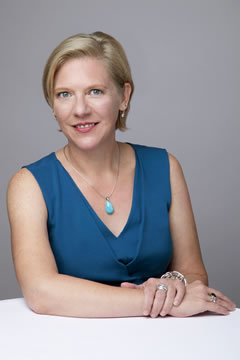 Commercial Contracting Coach
Training and Coaching
I empower contract negotiators to maximize key customer/supplier relationships by providing tactical, customized contract negotiation coaching and training from the planning phase through to execution. Since 2003, I've been offering contract negotiation skills training and coaching to companies as small as 60 million in revenue and as large as Fortune 500 powerhouses.
I am a recognized expert in the field having co-authored Getting to We: Negotiating Agreement's for Highly Collaborative Relationships, authored Negotiation Rules! A Practical Approach to Big Deal Negotiations and co-authored The Vested Outsourcing Manual: A Guide for Creating Successful Business and Outsourcing Relationships.
I have worked with organizations such as PG&E, Esterline, KLX, TD Bank, CIBC Bank, Brookfield Johnson Controls, CH2MHill, T-Mobile, Jones Lang LaSalle, and Microsoft. I am also an adjunct professor at Seattle University and have taught courses at the University of Tennessee's Center for Executive Education.
"You gave me another ah-ha moment just like you do in every conversation I have with you." M. D., Senior Director and lead negotiator.
Unique Approach
As an independent, impartial coach I help an organization's negotiation team (or team lead) broker a common understanding which translates into a mutually beneficial customer/supplier agreement. I don't leverage or sacrifice one company for the benefit of the other.
In essence, I get people beyond the old school, tit-for-tat "I'm not happy until there is blood in the water" negotiation tactics to use truly collaborative techniques to solve problems.
How? I build bridges leveraging my experiences as both a lawyer and a professional mediator. I've personally been involved in deals as small as a preferred vendor agreement for a privately held manufacturer and as large as re-negotiating two outsourcing deals worth hundreds of millions of dollars.
Are you ready to rewire one of your customer/supplier relationships for success? Great, let's set up a time to talk about the financial, operational and emotional benefits of rewiring a relationship for success.
Jeanette Nyden: jn@jnyden.com | 206-723-3472

View my LinkedIn profile
Get to Know Jeanette Nyden
On A Personal Note
I've been a lawyer for more than 20 years, and a mediator and successful consultant for 12 years. While I am licensed to practice law in Washington State, I no longer practice law in a traditional way. I earned my B.A. and Juris Doctorate from Southern Illinois University. (Go Salukis!) I am a mom to two lovely girls. The saying the apple doesn't fall far from the tree has a whole new meaning to me now! I live in Seattle and in my free time, I love doing outdoorsy activities like hiking and kayaking.