To further my commitment to enhancing customer/supplier relationships, one contract at a time, I have devoted my career to researching and writing about how to improve one's negotiation skills. Each of these books addresses topics to help supply chain professionals negotiate high-performing, collaborative contracts.
Each is available for purchase at various online retailers. Check them out on Amazon.
The Contract Professional's Playbook: The Definitive Guide to Maximizing through Master of Performance- and Outcome-Based Contracting
Co-author Lawrence A. Kane, COP-GOV
"It [The Contract Professional's Playbook] really is a brilliant textbook! Murray Trueman"
The Contract Professional's Playbook (and corresponding eLearning program) walks subject matter experts who may be new to complex contracting step-by-step through all aspects of the contract life cycle. Invaluable competencies include identifying and managing risk, increasing influence with stakeholders, developing pricing models, negotiating complex deals, and governing customer-supplier relationships to avoid value leakage in the midst of constant change. It's an invaluable resource that raises the bar for buy-side and sell-side practitioners alike.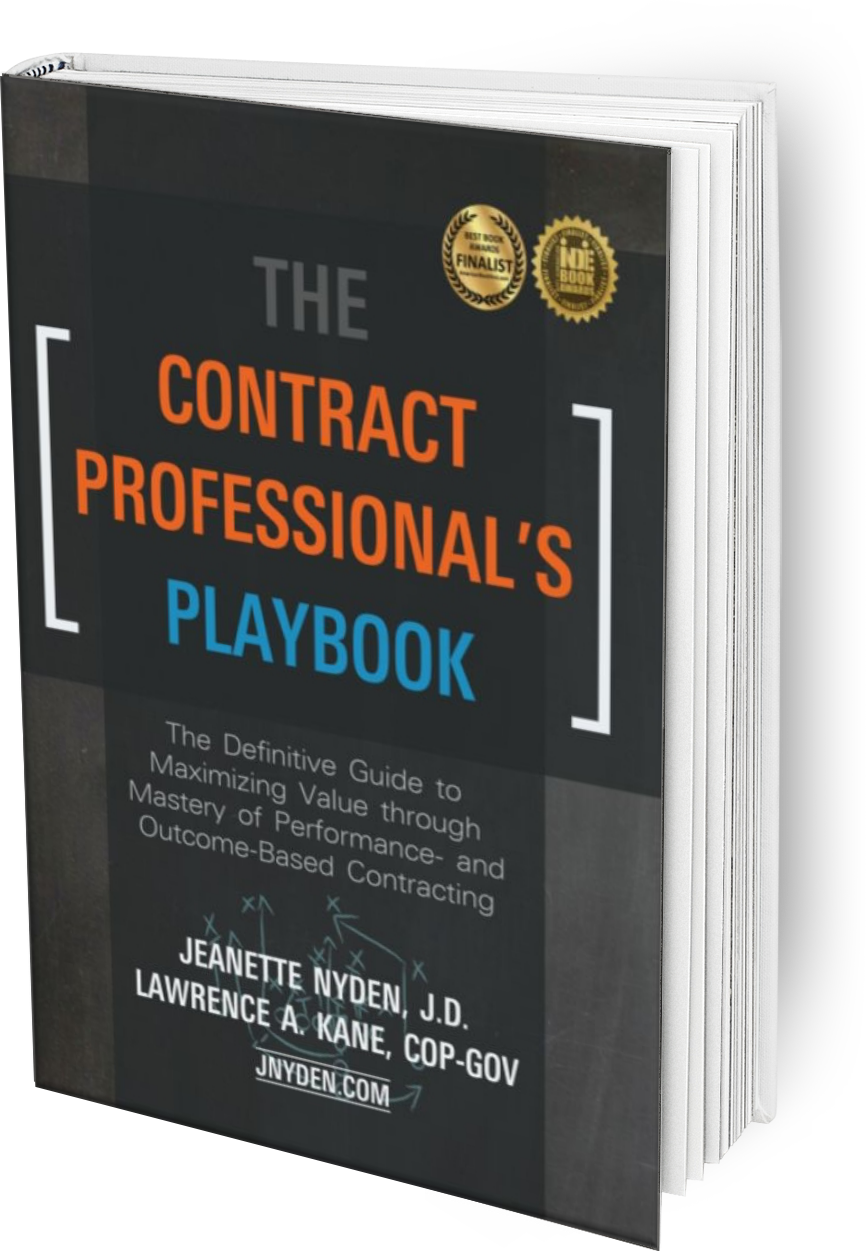 Getting to We: Negotiating Agreements for Highly Collaborative Relationships
Co-authors Kate Vitasek and David Frydingler
This book best demonstrates my personal philosophy in negotiating high performing, highly collaborative customer/supplier agreements.
"Drawing on best practices and real examples from companies who are achieving record results, Getting to We flips conventional negotiation on its head, shifting the perspective from a tug of war between parties to a collaborative partnership where both sides effectively pull against a business problem."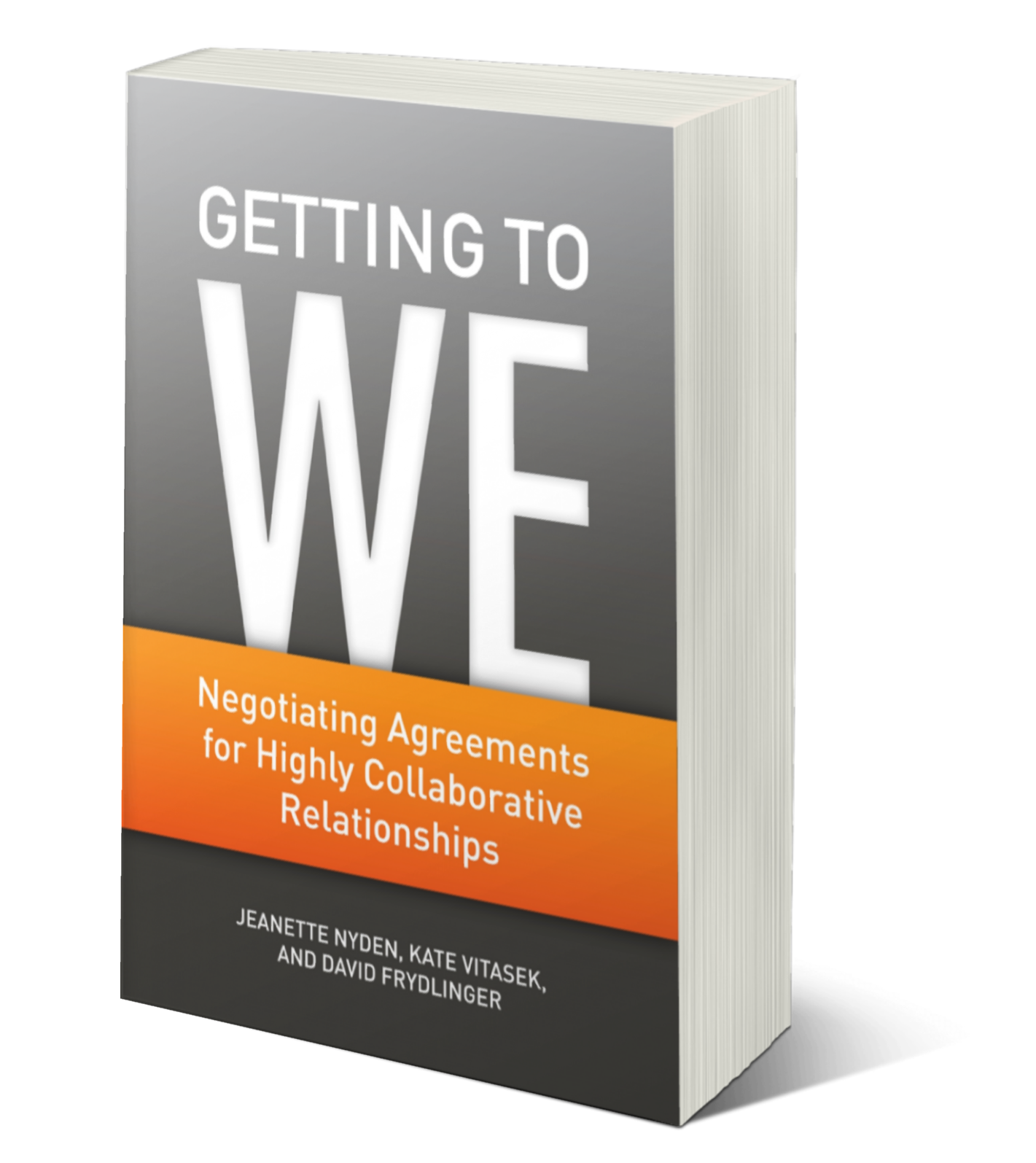 The Vested Outsourcing Manual: A Guide to Creating Successful Business and Outsourcing Agreements
Co-authors Kate Vitasek, Jacqui Crawford and Katherine Kawamoto
"In this must-have guide for creating and implementing successful outsourcing processes and partnerships, the authors drive the principles of Vested Outsourcing beyond theory into practice. From shared vision, desired outcomes to win-win and long-term success the manual will help managers build an agreement vested in each other's success."
This is a manual and as such we designed it to be used as a guide to negotiate very complex customer/supplier agreements that drive value for both the customer and the supplier using a WIIFWe mindset.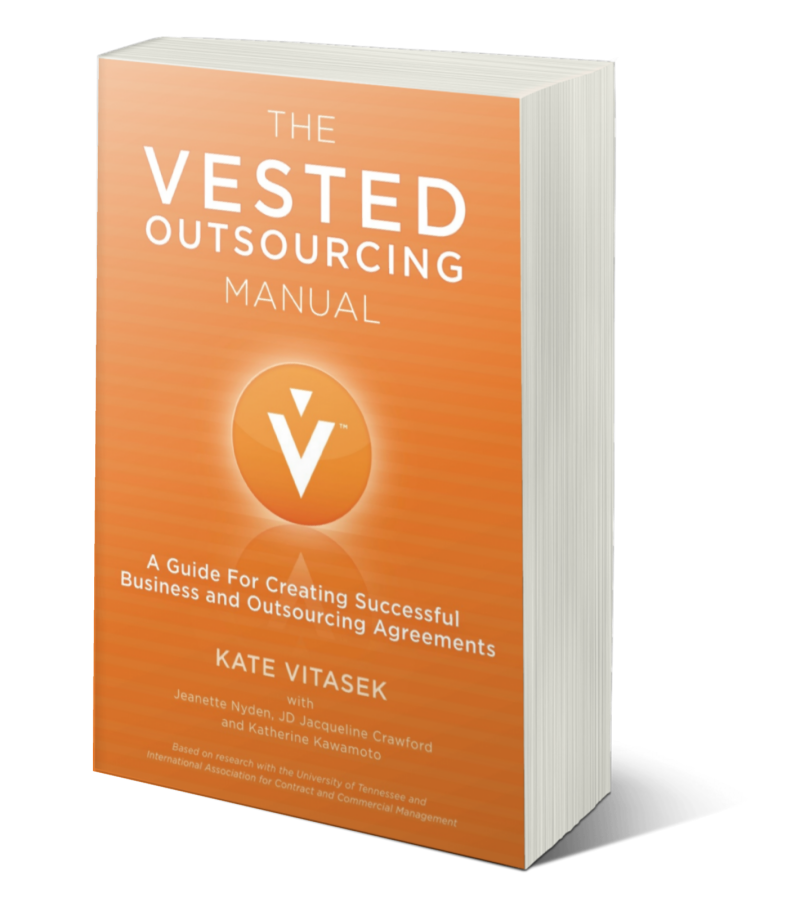 Negotiation Rules! A Practical Approach to Big Deal Negotiations
Are you getting results the results you deserve at the bargaining table? You deserve a great deal, but you will have to negotiate for it. Big deal negotiators know the rules to winning great deals without sacrificing their bottom line. They know how to:
Uncover hidden agendas
Effectively negotiate price
Demand and define tradeoffs
Use influence to their advantage
Manage power imbalances
You can too. Negotiation Rules! is packed with dozens of relevant and practical techniques that will help you successfully negotiate your next big deal.