RFX Response Mastery eWorkshop:
The Art of Leveraging the Complex RFx to Win More Profitable Deals, Faster and with Far Less Effort
For Sales Professionals – Individuals and Teams
Turn-Key Online Training and Live Coaching with Jeanette Nyden
Finally—everything you need to nail that "whale of a deal"!
What would it mean to you personally and to your organization if you could move from winning just a handful of competitive commercial RFX events to winning 9 out of 10?  
Your key to success is to better understand what procurement is looking for and how to win the award with the tools, insights, and step-by-step guidance in this eWorkshop.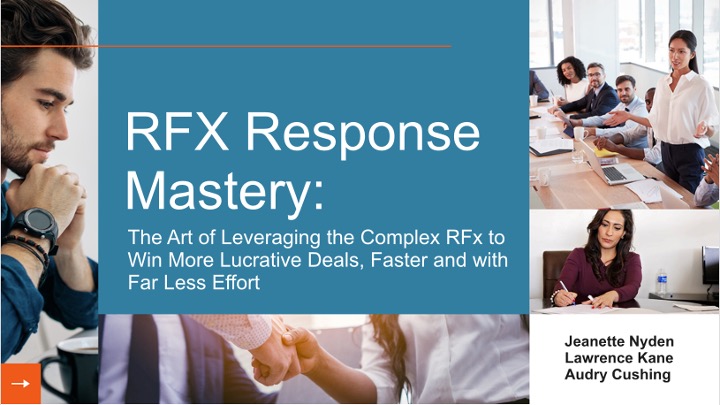 The Bottom Line: In a few short hours, you will understand how to better position your company to navigate the long, convoluted procurement process like a PRO so that you win more profitable deals faster and with far less effort!
You will:
Understand HOW sourcing works—and WHY they work that way,
Learn to successfully navigate the mysterious psychology and science of supplier selection, and
Avoid common missteps and mistakes that get in the way of successfully won deals.
Ready to start winning more bids, grow your book of business and increase your margins? Excellent. We are ready to work with you! Schedule your call with Jeanette Nyden to enroll you and your team today! Email me today!  
RFx Response Mastery is for sales professionals who regularly prepare commercial responses to RFx events seeking a complex solution (such as outsourcing agreements in technology, facilities management, etc.)
eWorkshop Package and Structure
Self-paced, on-line pre-recorded training videos to allow you the flexibility to learn when you have  pending proposal to submit.
The modules contain detailed video lectures of 4 to 15 minutes in length that walk you through the best practices for positioning your company to win complex deals.
Bonus Materials! There are also several additional video resources to give you a deep dive into some topics, as well as job aids designed to provide practical insights to complement the guidance from the videos.
You have access to the content for 2 months.
2 hours of live, on-line coaching with Jeanette Nyden to help you better position your organization's response to come out on top.
Individual pricing starting at $2995.00 per person. Additional coaching may be included and company tailoring available. Schedule a call or email me to get a quote.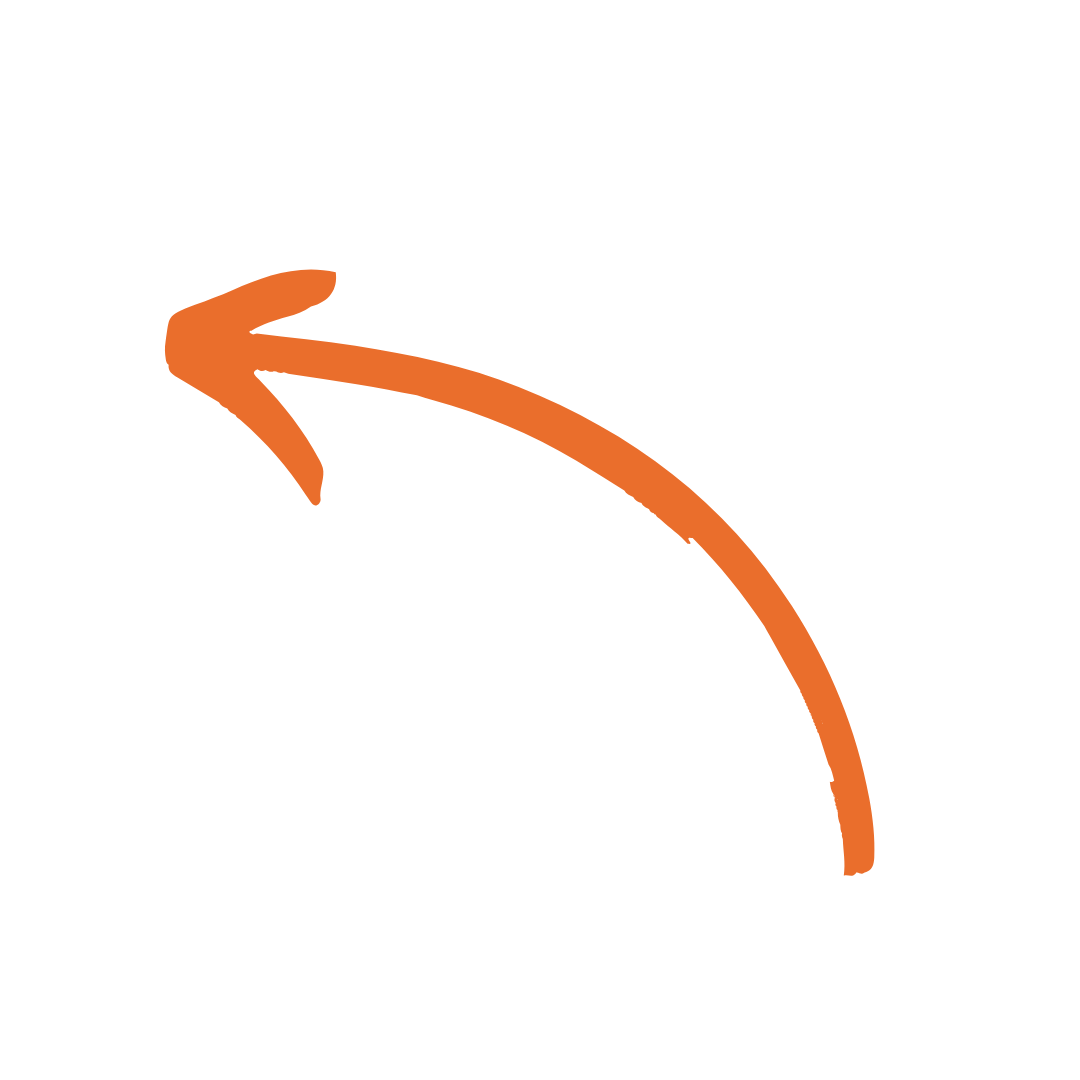 By the end of the eWorkshop, you will be able to quickly:  
Maximize good opportunities for your company by
Distinguishing between a legitimate opportunity vs. a "pricing exercise", and gauging the buyer's intentions so that you can better position your company for long-term relationships.
Look for clues in the RFX to help win the award by
Leveraging background documents; intuiting the buyer's seat at the executive table; understanding your procurement person's role in their team; and being aware of shadow approvers (those working behind the scenes) so that you can better position proposals for the gate-review process.
Improve win rates by
Becoming more effective at meeting vague or poorly written SOWs or technical specifications; identifying gaps or flaws in the SOW or technical specifications; and leveraging all communications for clear expectations, so you can tie your response to the evaluation process.
Win the T&C scoring game by
Helping your team make meaningful redline objections; diplomatically removing  unnecessary/adversarial terms; and identifying terms that may impact your organization's overall performance, so you can move your company to advance in the supplier selection process.
Convey meaningful value in bid responses by
Establishing a competitive advantage through value; speaking to the four most common types of value; explaining the costs of commercial and technical risks; and intuiting what customers value, so you can convey meaningful value to all types of audiences (i.e. your proposal's readers).
Spot and mitigate hidden supplier risks in bid proposals by
Understanding risks in the pre-award phase of the contract life cycle; avoiding two risky scenarios; controlling what you are measured on; preparing customers for change management; and managing expectations about contingent awards, so you balance risk and reward in each deal.
Reinforce paths to victory by staying within Supplier Codes of Conduct by
Avoding ethically questionable behavior; encouraging your organization to work within the Supplier Code of Conduct for the entire RFx process; and managing customer unresponsiveness, so you can act with integrity to win more profitable awards.
What happy clients are saying ….
The eWorkshop is outstanding. You are engaging, the videos are professionally done, and the interviews with Audrey and Lawrence are really valuable!
I have completed the RFx Mastery eWorkshop, and I can confidently say that it has deepened my understanding of what sourcing professionals look for throughout the RFx process. The course included insightful, real-world discussions with industry experts, which I found immensely helpful. I took copious notes and am excited to take back what I learned and apply it within my role.
I have worked in sales for a long time and recently made the jump to selling within the procurement space. I admit this transition was difficult at first, as I truly did not understand the complexity of the purchasing process for many procurement professionals. The RFx Mastery program shone a light on what procurement professionals are looking for in their RFP and has drastically reduced my sales cycle. I recommend this program to anyone who wants to elevate their strategy and close deals faster!
Ready to start winning more bids, grow your book of business and increase your margins? Excellent. We are ready to work with you!
Contact Jeanette Nyden to get enrolled.