De-Risking Your Contract eWorkshop: 
Find and Fix Hidden Risks. 
For Procurement and Sales Professionals 
Turn-Key Online Training and Live Coaching with Jeanette Nyden 
Don't Wait Until Your Company Suffers an Avoidable Loss to Find a Hidden Risk in Your Contract.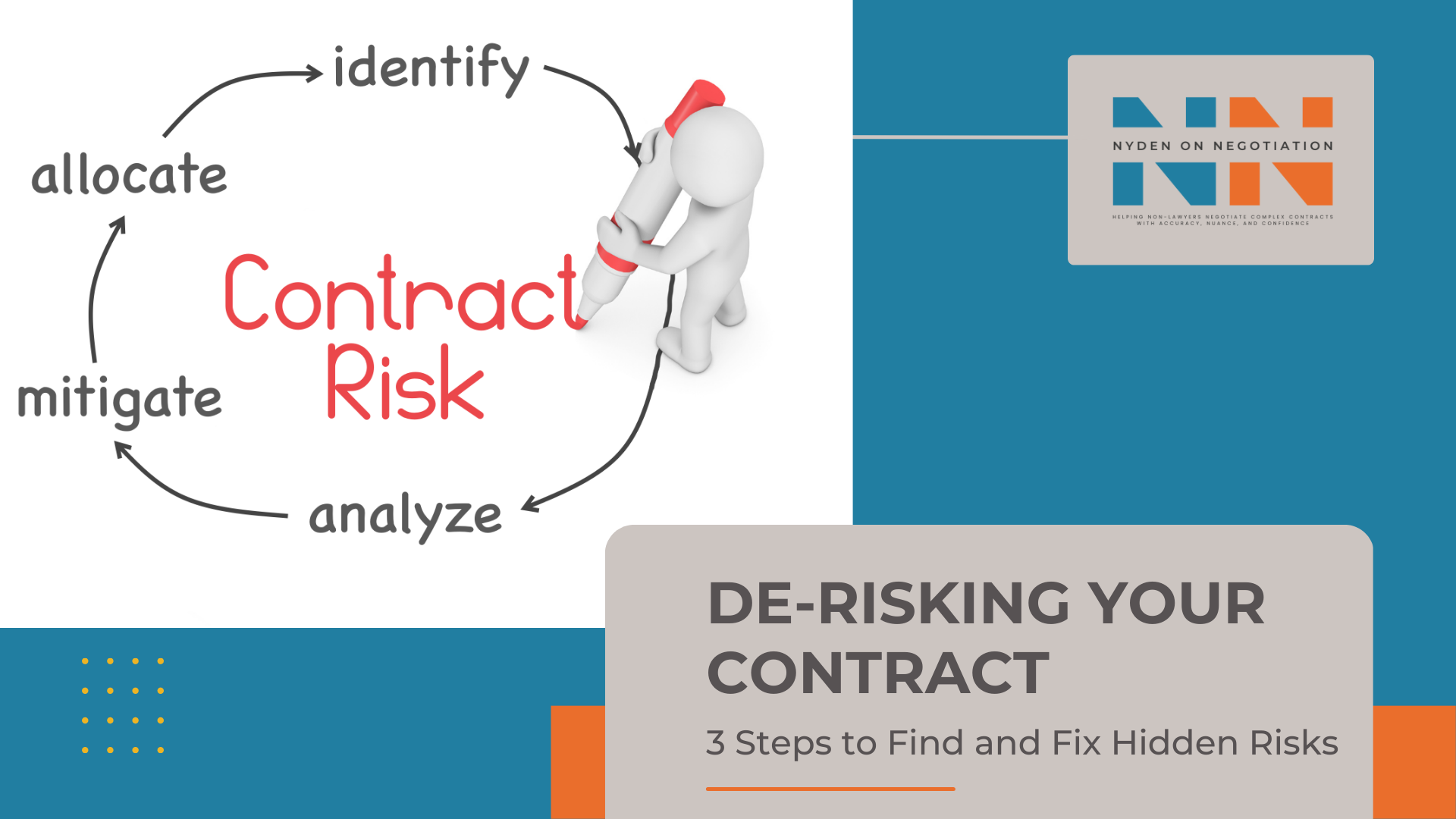 Learn to identify, analyze and manage contract risks to better protect your organization from unnecessary losses.
In a few short hours, you'll gain the skills and knowledge to:
Identify and lessen risk in statements of work and/or technical specifications,
Use best practices to control third-party risks and align to terms and conditions,
Systematically monitor third-party contract risks to lessen financial losses,
Implement contract risk mitigation strategies,
Align relationship goals and contract risk management objectives,
Strengthen operational resilience, and
Reduce—and even avoid—losses.
Ready to de-risk your contract and prevent unwanted losses? Excellent. We are ready to work with you! Schedule your call with Jeanette Nyden to enroll you and your team today! Email me today!  
The De-Risking eWorkshop is for sales, procurement, contract managers, vendor managers, subject matter experts, and project managers who draft, negotiate or manage complex contracts.
eWorkshop Package and Structure 
Self-paced, on-line pre-recorded training videos to allow you the flexibility to learn when you have  a contract to de-risk.
The modules contain detailed video lectures of 4 to 15 minutes in length that walk you through the best practices for identifying, analyzing, and mitigating risk.
Bonus Materials! There are also several additional video resources to give you a deep dive into some topics.
You have access to the content for 2 months.
2 hours of live, on-line coaching with Jeanette Nyden to help you quickly find and fix hidden risks.
Individual pricing starting at $995.00 per person. Additional coaching may be included and company tailoring available. Schedule a call or email me to get a quote.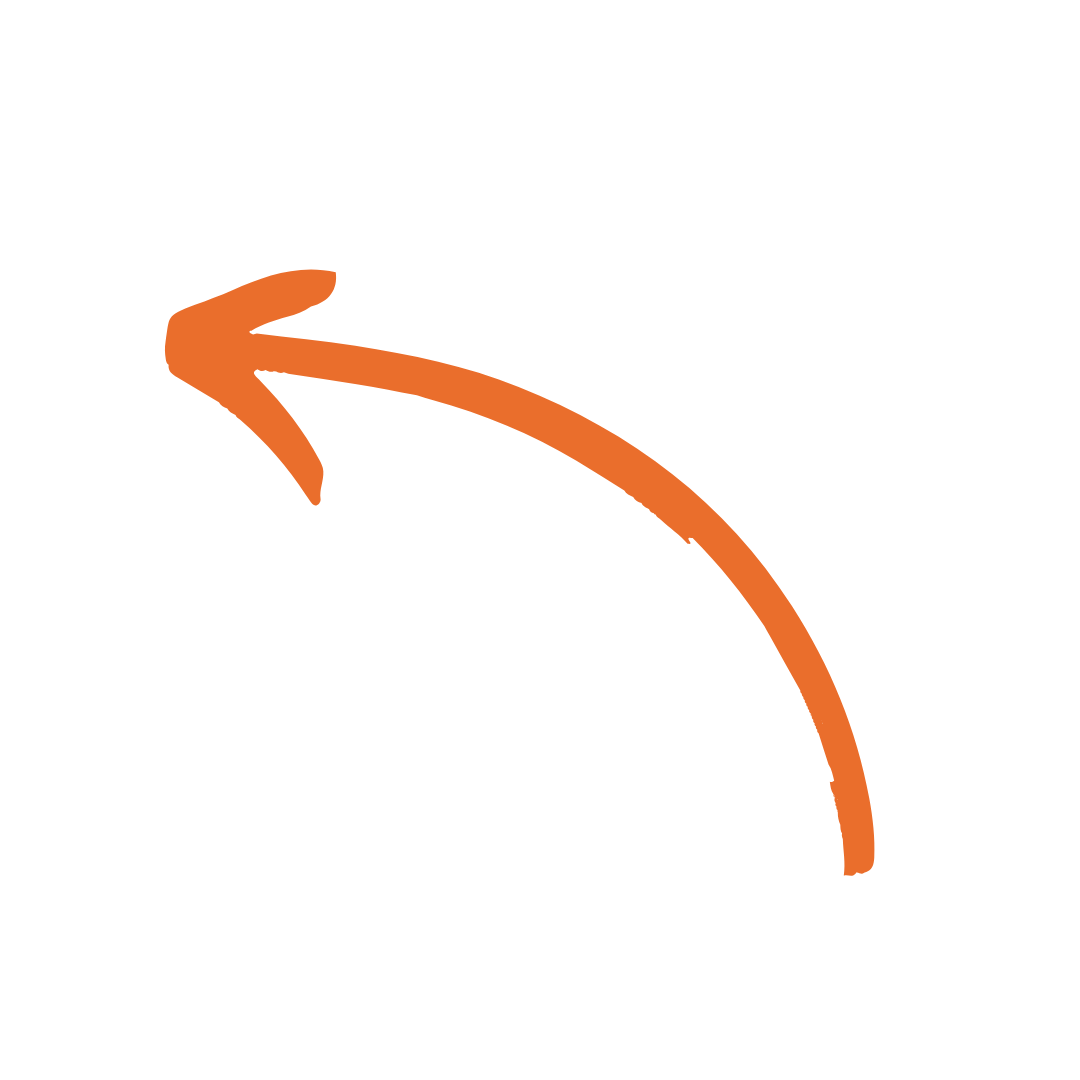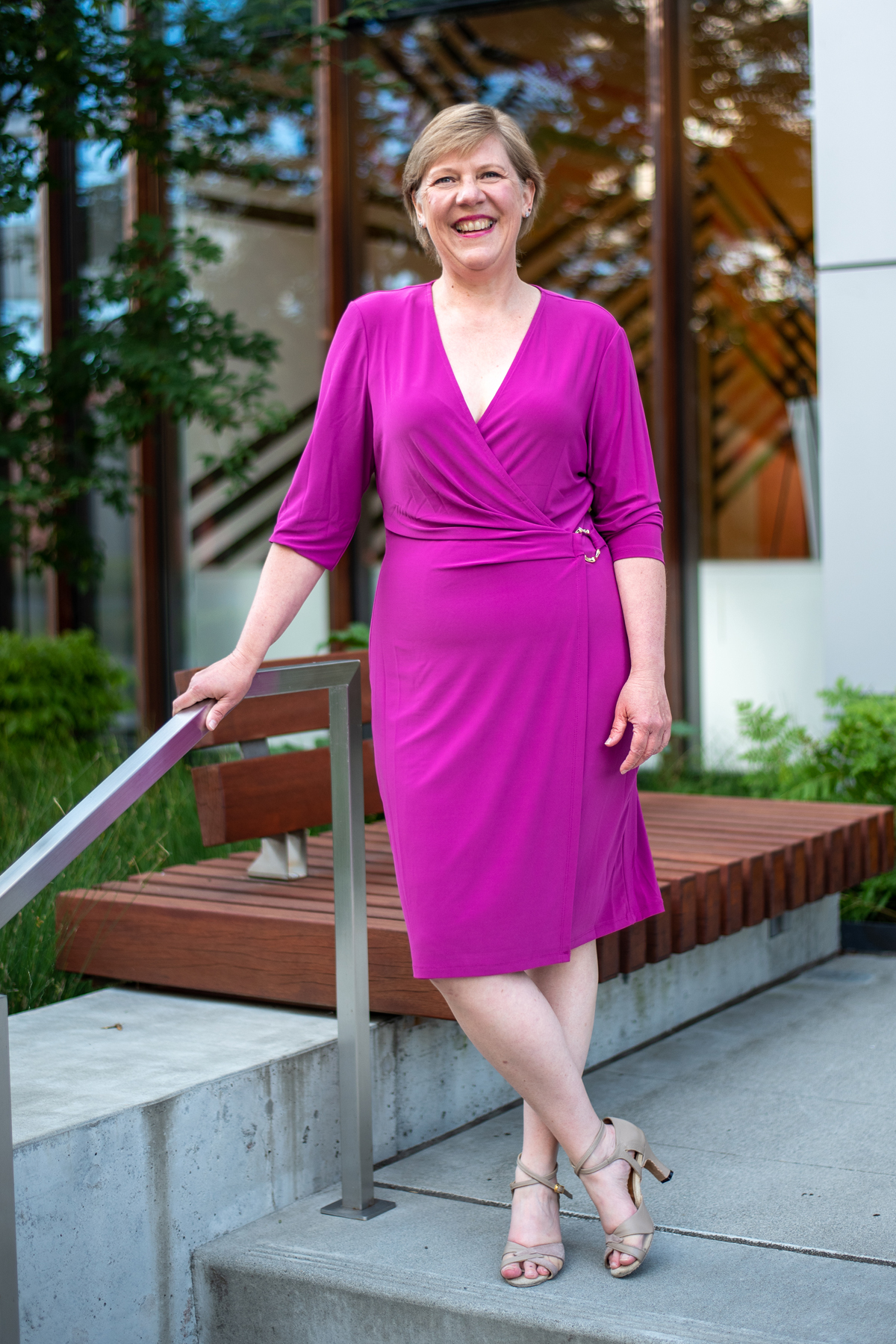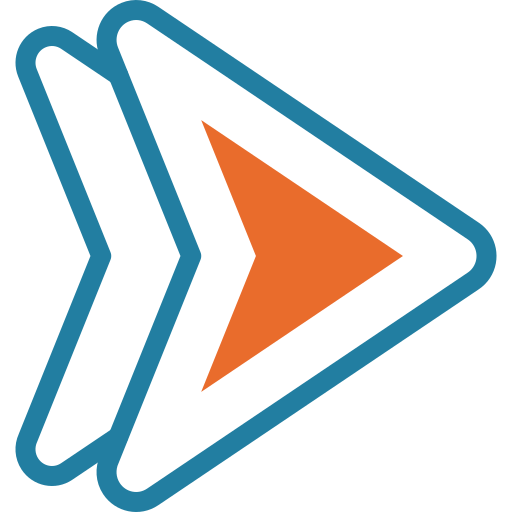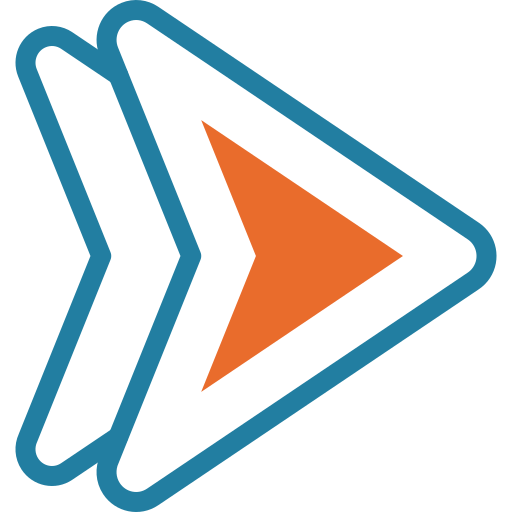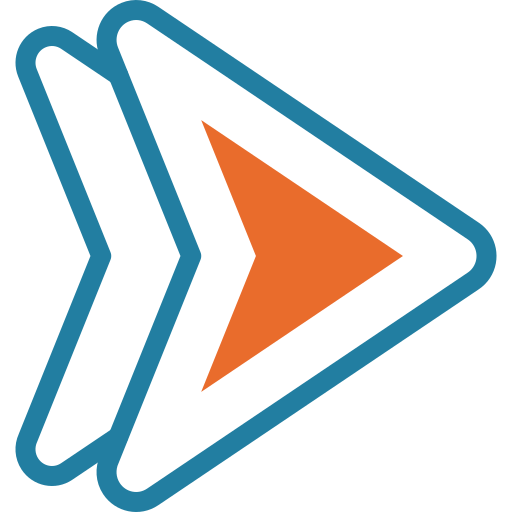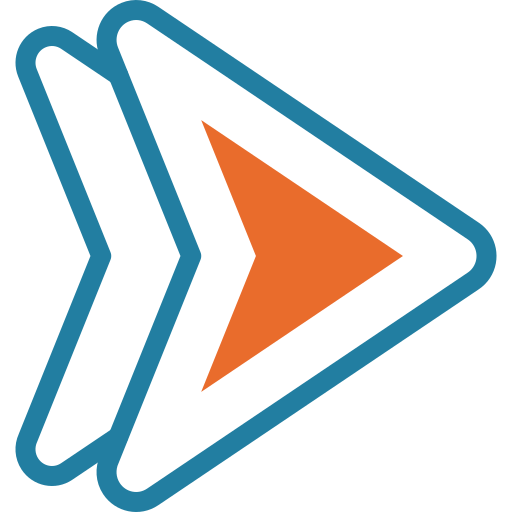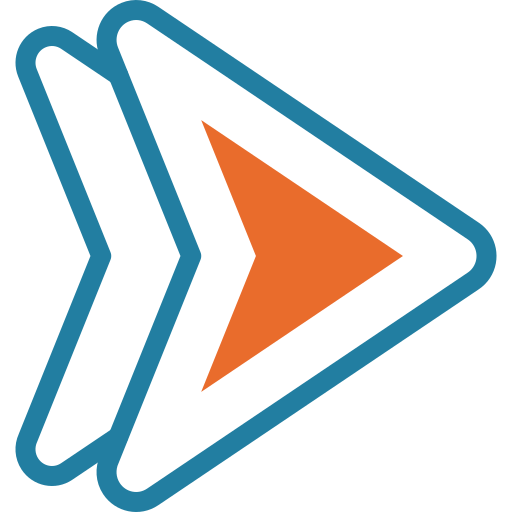 Designed For Individuals And Small Teams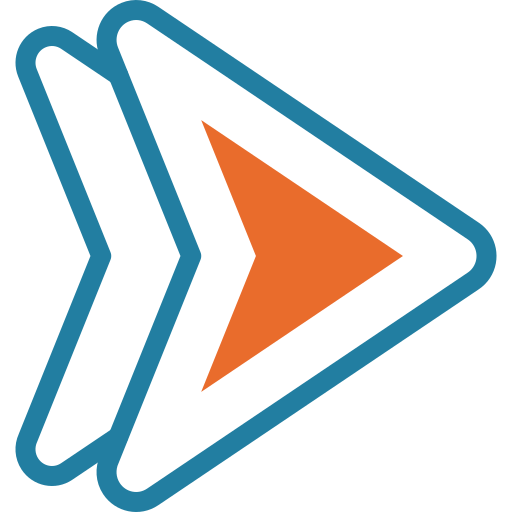 Live Coaching With Jeanette Nyden
By the end of the eWorkshop, you will be able to quickly:
Understand the Sourcing (Acquisition) Approach and Contract Type to include accurate legal terms and contract management tools so that your organization can mitigate risk.
Identify hidden risks in the SOW, technical specification and Performance Metrics so that you can address those risks before the work starts.
Analyze and document risk using a risk register so that risks are tracked and controlled long before the losses happen.
Monitor, manage and govern a complex relationship so that you can avoid common transition, implementation and performance risks.
"Your work with our team was incredibly impactful and helped to decrease sales cycles and also decrease frustrations – thank you so much."
"I love the quality of your tailored training programs. You have a really interesting background from the legal and contracting perspective that you bring to your work. If there is anything related to negotiating contracts, you are my go-to person. I don't think of anyone else."
"This coaching session has been stellar! I've wanted someone to walk me through the arguments the supplier is making (to some terms in the contract) so I could give them a reasoned response to support our terms. Thank you."
Ready to de-risk your contract and prevent unwanted losses? Excellent. We are ready to work with you! Schedule your call with Jeanette Nyden to enroll you and your team today! 

Email me today!