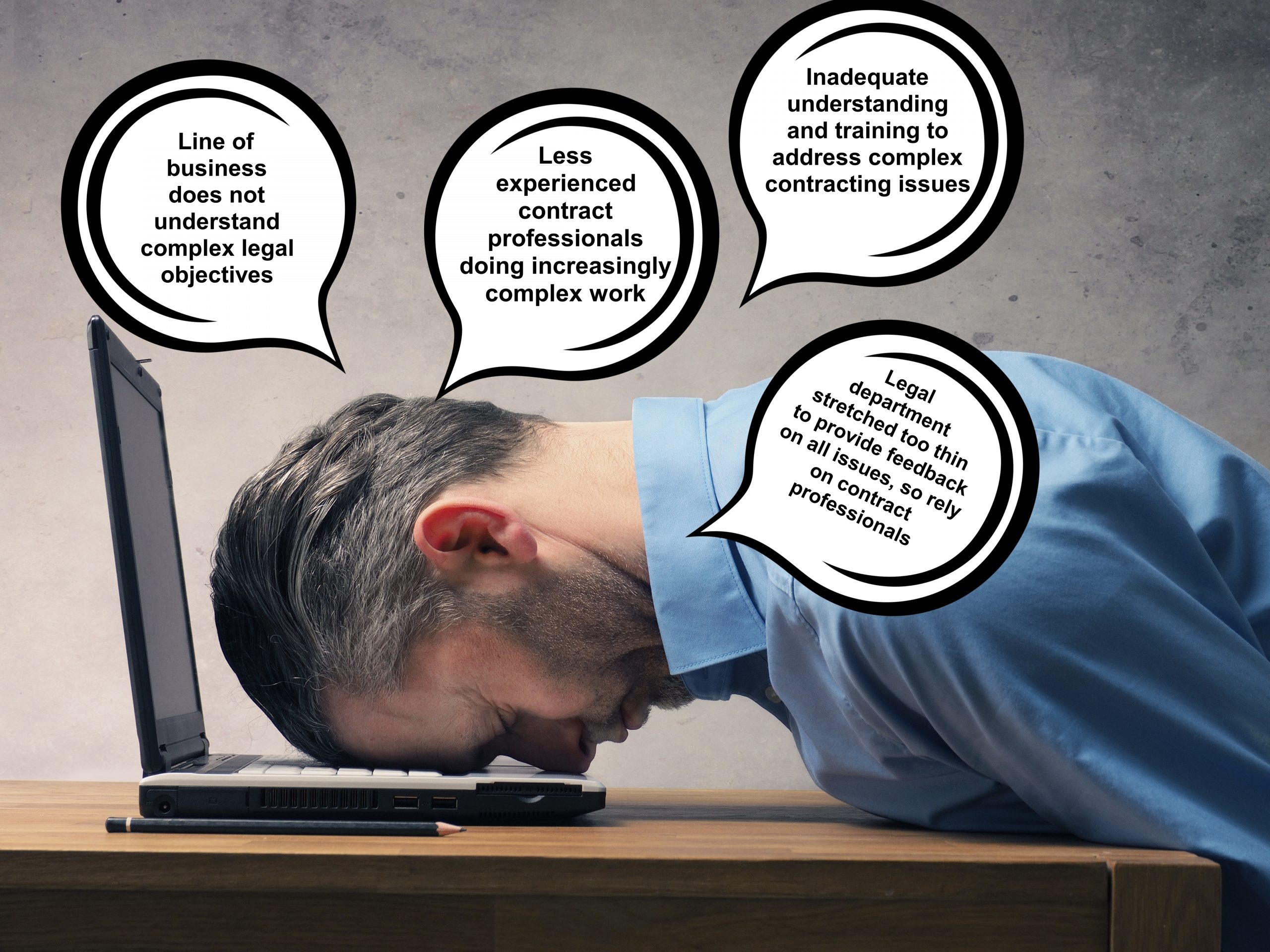 People who negotiate complex commercial contracts for a living need an enhanced skill set.
The skills gap is a result of complex risks due to increasing complexity in legal terms, to the lengthening of the term (duration), and to the strategic nature of the relationship's performance outcomes. While at the same time, your organization is probably losing top contracting talent due to retirement. And, the "simple" contracts are now being automated leaving—as one client termed it—"the ugly" contracts (meaning the difficult contracts, requiring human interaction to seal the deal.) These factors, among others, leaves a gap in contracting talent. 
The Solution: An Enhanced Skill Set
Enhancing the skill set of contract professionals is the solution to better performance- and outcome-based agreements. (Contract professionals go by many titles: contract negotiators, contract administrators, contract managers, account managers, vendor/supplier/customer managers, and technical SMEs).
NYDEN ON NEGOTIATION NEWSLETTER
Sign up to get the latest information on Contract Negotiation. Also you will get access to Articles, Industrial News, White Papers, Free Learning Sessions, and YouTube Videos clips with great tips and techniques to negotiate stronger contracts!
Who I Work With
I work with both buy-side and sell-side teams who negotiate a range of contracts.
How I Can Help
Virtual training. Learn more about The Contract Professional's Playbook eLearning program for your team, which can be tailored to meet your exact needs.
Free Resources
Blog, webinars/videos, articles, white papers PLUS a free sample from The Contract Professional's Playbook eLearning program.
"I need relevant negotiation coaching – someone who understands that I am not selling a car. I am building and maintaining relationships that last for years and years. They are complex and nuanced and typical training just doesn't fit with what I face each day."
Contracting professionals know that the skills that helped them get every last dime out of a deal yesterday does not help them build and document a long-term customer/supplier relationship for the future.
Want to sample a training session? Check out my free sample of The Contract Professional's Playbook.  You'll get a 40-minute sample webinar on Best Practices in Drafting an SOW (YouTube Video) and The Contract Professional's Playbook sample chapter.
Contract Negotiation Skills Training and Coaching

The M.V.P Playbook eLearning Program
The M.V.P Playbook eLearning program enhances the web-based program by tailoring the tools, hosting live, virtual coaching sessions, and/or "role play days" With these enhancements, your organization addresses the day-to-day experiences your team faces. The training and coaching sessions are based on over 25 years of practical experience. Virtual and in-person coaching sessions offer group discussions, one-on-one partner role-playing, and individual drafting exercises.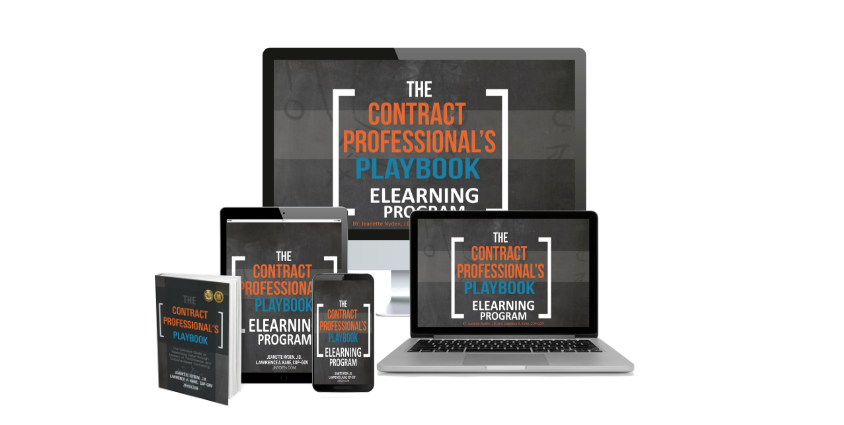 The Contract Professional's Playbook eLearning Program
A web-based, self-paced How do I learning program 
This web-based, self-paced program enhances critical competencies for those who want to master performance- and outcome-based contracts. The 12-week program uses videos with real case studies, offers more than 25 checklists and spreadsheets,  The Contract Professional's Playbook (course manual), and pre-recorded chat sessions with authors Jeanette Nyden and Lawrence Kane.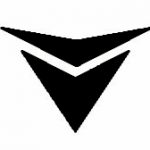 The M.V.P coaching sessions focus on the entire negotiation arc from planning to contract signing. By attending training as a team, people can learn tips and tricks from colleagues to quickly prepare for and address scenarios common to your organization.
"This coaching session has been stellar! I've wanted someone to walk me through the arguments the supplier is making (to some terms in the contract) so I could give them a reasoned response to support our terms. Thank you." 
The M.V.P Playbook eLearning program includes:
Negotiation skills assessment with a findings report,
Contract(s) review, and
One-on-one interviews via phone or Zoom web conferencing.
The Contract Professional's Playbook eLearning program, PLUS
Company-specific "role-play day" and/or case studies via Zoom web conferencing, and
Tools tailored to meet the team's needs.
Live coaching sessions via phone calls and/or Zoom web conferencing, and 
Post-training assessment to prove ROI.
"Oh yeah the collaborative process has paid dividends. And, I am sure it will continue to pay dividends in the years to come. Is the contract perfect–no. Could it be better—yes? It is an evolution and as we work together at the management level we will continue to improve our relationship." 
"It was a great class with a lot of interaction and conversation. The procurement team learned some valuable pieces and in particular, it changed the way they thought about negotiation."